NetPlus Alliance Digital Content Hub
POWERED BY DDS
NetPlus' Official Partner for Product Content
NetPlus Alliance and DDS have teamed up to provide NetPlus Members with best-in-class digital product content, via an innovative delivery system that simplifies the entire process for both distributors and manufacturers.
NetPlus Members Start Here: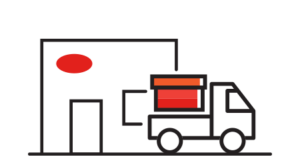 DISTRIBUTORS: Are you ready for next-gen e-commerce product content from all your manufacturers?
Book a call
NetPlus Manufacturers Start Here: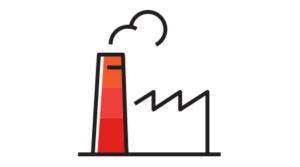 MANUFACTURERS: Are you ready to get your product content to NetPlus Members (+ more)?
Let's get started
A Win for NetPlus Members and Manufacturers:
FOR DISTRIBUTORS:
One of NetPlus' highest priorities is helping its Member distributors better serve customers through access to more and higher quality digital product content from its vast network of manufacturers.
In partnering with DDS, NetPlus is not only providing you access to more and better quality data than you can get from other providers or source yourself, but also an easier and more efficient delivery system to ease the resource burden on your staff.
The NetPlus Digital Content Hub, Powered by DDS, features a subscription-based pricing model that ensures:
Access to 585+ Industrial Supply brands
An unlimited number of SKUs on your site
A constant, automated flow of product information from all your manufacturers in a single format, tailored to your unique webstore
Regular maintenance of content direct from manufacturers
This is a unique and valuable offering that is only available to DDS subscribers. For more detail or to sign up, fill out the form below!
↓
FOR MANUFACTURERS:
Accelerating NetPlus Members' e-commerce development and effectiveness actually starts with helping you—the manufacturer—simplify and improve how you make your content available to distributors in a way that is usable to them.
NetPlus' Digital Content Hub, Powered by DDS, is a real game-changer for manufacturers, and offers:
Automated, scheduled ingestion and delivery of your product content to subscribing NetPlus Members*
Delivery of more types, more volume and higher-quality content than traditional data sources/providers
Inclusion of your product content in regular, automated and consolidated feeds to each distributor, already formatted for their individual webstore and business systems
* As an FYI, DDS can also help you deliver your content to distributors outside the NetPlus network.
Let's get started
Elevating Product Content for Wholesale Industrial Supply
NetPlus Members: Book a Call!
If you're a Member distributor interested in the NetPlus Alliance Digital Content Hub, Powered by DDS, please provide the following information and we will be in touch to schedule a brief (30-min) discovery call.
INDUSTRY NEWS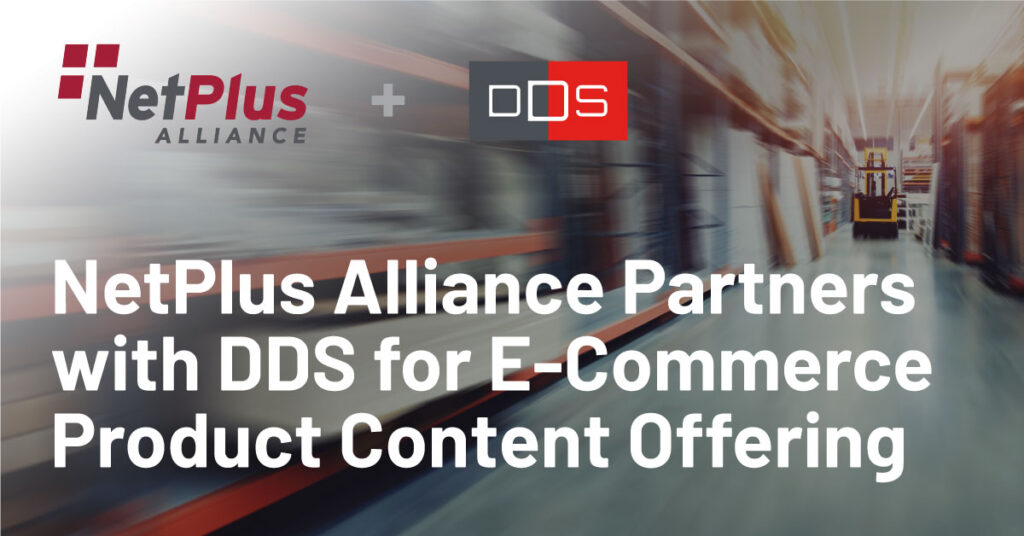 Click here to read the full story on this strategic partnership, and how it benefits Members and suppliers alike.
Next-Gen Industrial Supply Product Content from DDS
+
INDUSTRIAL SUPPLY MFRS/BRANDS
About DDS
With more than 50 combined years of intimate knowledge and experience running a successful distributorship, DDS (Distributor Data Solutions) brings unrivaled industry expertise—together with the most advanced data technologies and top-tier software and data engineers—to offer the most unique and advanced solutions available to the industry.
We work with more than 600 industry-leading manufacturers (representing over 1,600 brands) across Electrical, Lighting, Solar, Plumbing, HVAC, Tool, Safety, Utility, Datacom, Industrial Supply, Industrial Automation, and Industrial Gas + Welding industries to help them deliver next-generation product content to power distributors' e-commerce websites.
Leading e-commerce product content provider to the wholesale distribution industry
Electrical distribution industry veterans: 50+ years combined experience
Technological approach to delivering/managing content
End-to-end management of product content
Responsive, knowledgeable, U.S.-based customer support