DDS Becomes Member Service Provider to IMARK Group, Inc.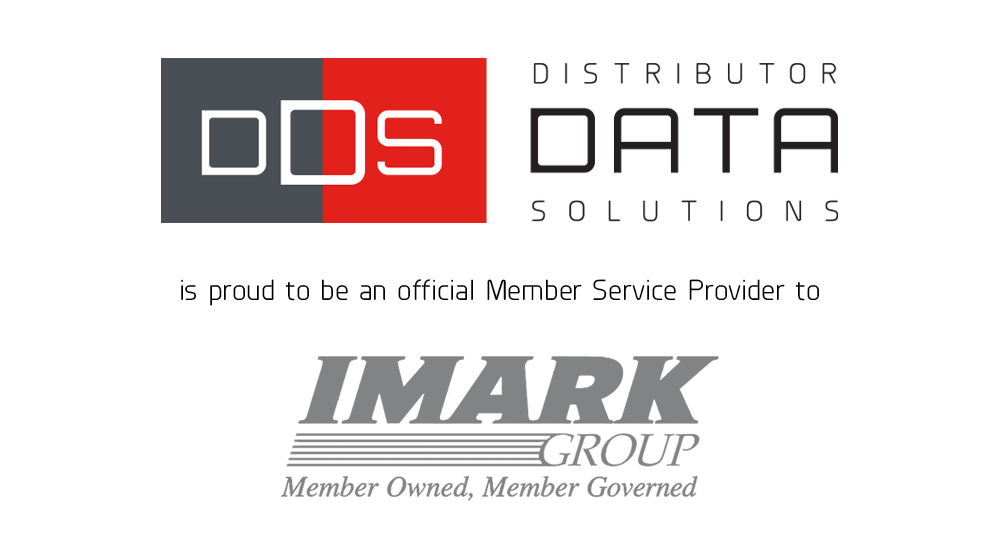 dds-admin
January 30, 2019
(SALT LAKE CITY) – Jan. 30, 2019 – DDS (Distributor Data Solutions), a leading e-commerce product content provider serving the electrical, plumbing, HVAC and related industries, is pleased to announce it has become a Member Service Provider to IMARK Group, Inc., the largest network of independently owned electrical and plumbing distributors in the U.S. and Canada, with more than 1,400 independently owned distributors as members.
"DDS is providing a much-needed service for a number of our members in supporting their customers who are asking for better product information and a better online experience," says Steve Ruane, VP, Marketing and Member Services at IMARK Group. "We like that DDS offers various solutions that can help each of our member distributors—whether small, medium or large, and across multiple industries—and whether they're just entering the e-commerce space, or looking to improve their existing online offering."
In addition to delivering comprehensive e-commerce-ready product content, which is sourced directly from more than 375 manufacturers and consists of over four million products, DDS' core offering also provides complete end-to-end content management for distributors and their websites. This includes DDS' enhanced product content, plus product maintenance, product file matching, category management, normalized facets, product file cleanup and more. All content is delivered custom-formatted for compatibility with any e-commerce platform.
According to DDS' vice president Matt Christensen, "Creating an excellent online customer experience requires much more than an e-commerce platform. You need to deliver all the product content that contractors, MRO buyers and engineers need to make product selection decisions. We leverage the most advanced technology in the world, and some incredibly talented data analysts and software engineers, to manage distributors' e-commerce product data at scale."
Having come from an independent electrical distributorship that successfully sold online, DDS is intimately familiar with the challenges distributors face in trying to digitize their offerings and serve customers online. "And more importantly," adds Christensen, "to do it well and cost-effectively. We set out specifically to ease this burden on distributors so they can focus on their business and not just compete, but really thrive in the e-commerce world."
Helping their members excel online is one of IMARK's top initiatives, says Ruane. "DDS has proven they can help our members with solutions that suit their individual needs, and with quick time-to-market."
"We've had such a good experience working with IMARK distributors, and we're hearing great things from end-user customers," says Christensen, referring to several member websites already benefitting from DDS' data services. "We understand how each distributor is different and that they want solutions that allow them to create a unique experience for their customers. We want to help IMARK offer choices and solutions to their members based upon the members' needs—not a one-size-fits-all model—and thus help these distributors develop their competitive advantage to retain, and take business, from national chains and online marketplaces."
About DDS
DDS is a leading e-commerce product content provider serving the electrical, plumbing, industrial, automation and related industries. Developed by veterans of the distribution industry, DDS helps distributors and manufacturers deliver an exceptional content-based, customer-friendly e-commerce experience to their end-user customers with the most robust product and marketing information available. Visit www.distributordatasolutions.com for more information.
About IMARK Group, Inc.
IMARK Group, Inc. is a member-owned, member-governed marketing group made up of over 1,400 independently owned electrical, plumbing, and utility distributors throughout the United States and Canada. Member companies serve their local customers from over 5,000 branch locations. The members of IMARK Group, Inc. constitute the largest member-owned, member-governed cooperative in the U.S. electrical and plumbing industries. For additional information, visit imarkgroup.com.