DDS Accelerates Growth with Move to New Office in Salt Lake City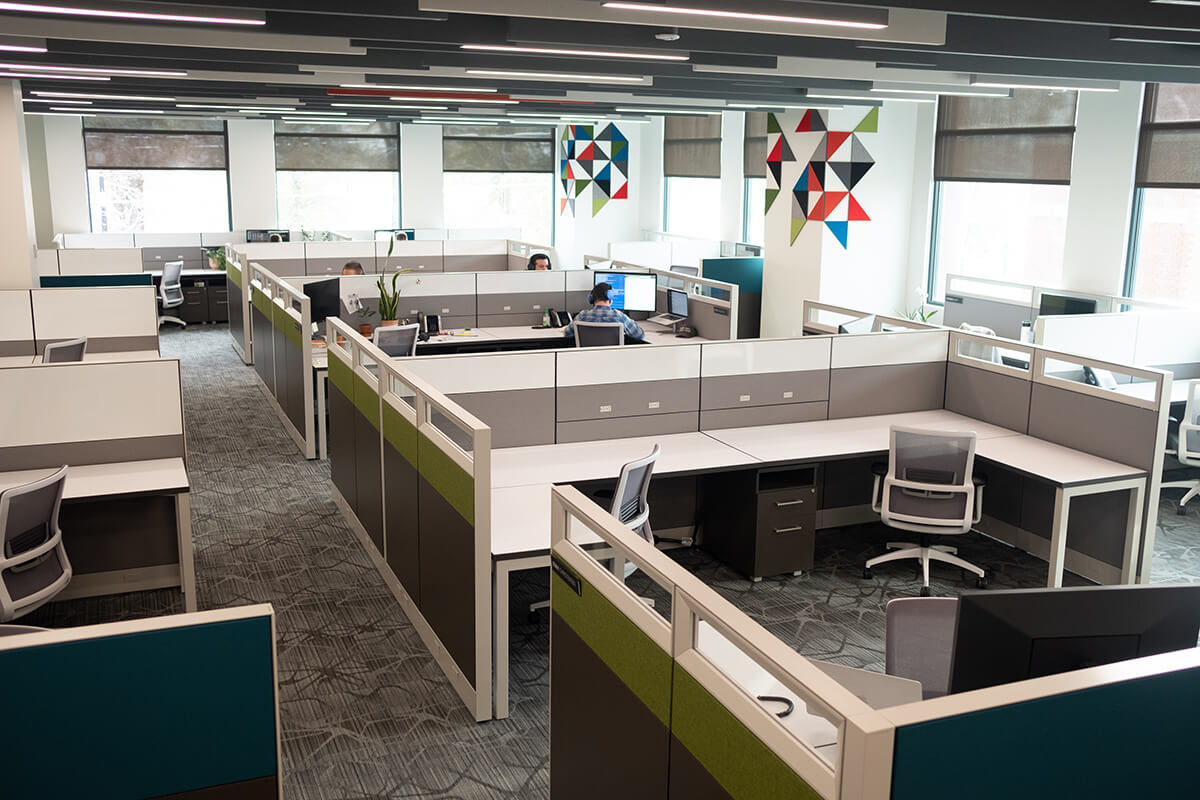 Jenny Christensen
December 12, 2018
(December 12, 2018) – SALT LAKE CITY – DDS (Distributor Data Solutions), the leading e-commerce product content provider serving the wholesale distribution industry, has moved to a new office space in downtown Salt Lake City to accommodate the company's growth and better serve its customers.
Previously located in the Sugar House area of Salt Lake, DDS moved into its new space in the Rio Grande Plaza building, next to the city's historic train depot and part of a vibrant revitalization district. According to Dale Holt, DDS' president, this new space more than triples their office footprint and supports the company's growth strategy.
"The decision to invest in a newly built-out space downtown was a logical and exciting step in our business growth strategy," says Holt. "After nearly four years in a modest office with a very 'startup' feel, we have the opportunity to further expand staffing capabilities, as well as increase our ability to service current and future markets."
"The layout of our new office is a huge improvement in terms of efficiency and collaboration," says Matt Christensen, vice president of DDS, of their new open-area floorplan. "We were split up via an awkward layout before, so being able to design our space specifically for how we work was key."
DDS was formed in 2014 by veterans of the electrical industry to assist distributors with the challenges of obtaining and presenting top-quality product content on their e-commerce websites. Since then, DDS has developed an impressive suite of products using intelligent technologies and concepts to power e-content for distributors seeking to differentiate their e-commerce offering and provide exceptional service to their customers. Their offerings have also expanded to assist manufacturers, rep agencies and other industry partners facing their own challenges with managing and delivering product content to various channel partners.
"As a young and agile company, we've enjoyed hitting a lot of important milestones in a relatively short period of time," says Christensen. "Moving into our own functional and modern space is especially satisfying, and a testament to our hard work and the value and longevity of our service offerings."