Distributor Top 10 Reason 4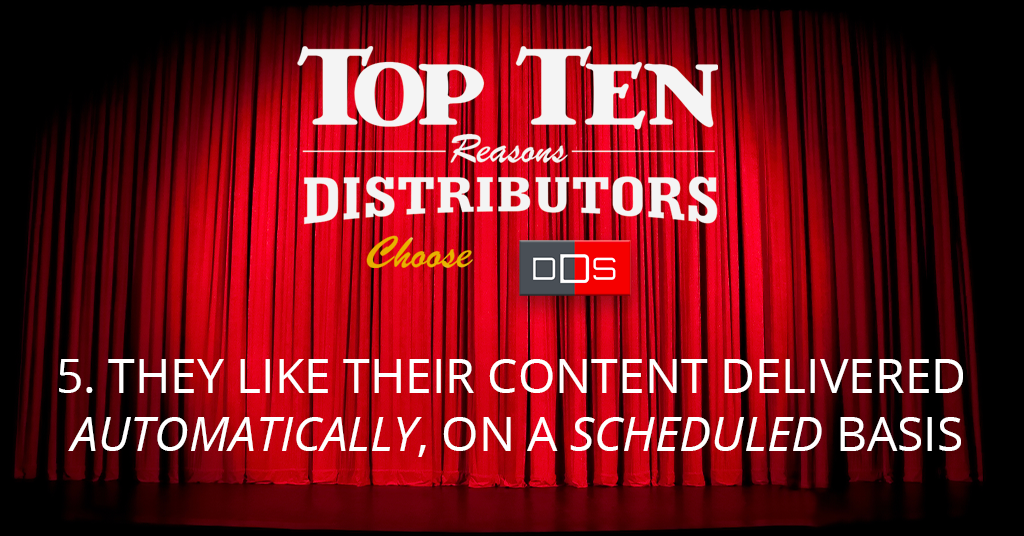 Jenny Christensen
September 15, 2020
Welcome to the fourth in our "Top 10 Reasons Distributors Choose DDS" series highlighting what makes DDS' product content—and the way we deliver it—a far superior solution to anything else available in the marketplace.
Part of that content "usability" factor we discussed in Reason 3, a major differentiator in DDS' offering lies in how we go way beyond just "passing along" the product information that we source directly from your top manufacturers.
With both a unique technological and philosophical approach to delivering product content, our primary objective is to help distributors use the data.
One key way we do this is by delivering the data in custom exports tailored to each distributor's individual systems, which greatly reduces (actually in most cases, eliminates) any post-manipulation of files needed to both sync the data with their ERP, and prepare it for display on their webstore.
No one else is doing this. And it's a game-changer for distributors.
Sound too good to be true? (We hear that a lot.) But it's not. So grab yourself another cup of coffee and read on for the fourth Reason why distributors choose DDS for their e-commerce product content:
REASON #4: DISTRIBUTORS WHO CHOOSE DDS SEE ENORMOUS VALUE IN RECEIVING PRODUCT CONTENT VIA A CUSTOMIZED FEED THAT IS PRE-FORMATTED FOR FAST, EASY INTEGRATION WITH THEIR COMPANY'S UNIQUE SYSTEMS
Distributors today have many, varied uses for product content. Beyond what they require for their ERP systems, more and more distributors are building e-commerce sites, mobile apps, digital catalogs and other tools to offer additional value-add services to assist their customers in researching and sourcing products. Many companies utilize a PIM (product information management) system for these and other applications, and of course they also use content for sales training and countless marketing activities.
Each of these applications requires product content in a specific format, so there is a lot—a lot—of leg work involved in transforming "raw" product data from multiple manufacturers into the various formats needed for each platform or end use.
As many have discovered, the need for a consolidated, reliable feed to cover multiple uses and technologies has become a new reality for distributors—part of the industry-wide "digitalization" process.
As if that weren't complicated enough, any of these formats with transactional implications has to sync up with the distributor's product file so that the systems can "talk" to the ERP for sales, accounting and inventory purposes.
Let's focus on the e-commerce website content need. Depending on the industries they serve, a distributor may subscribe to an industry data source (or two…), or they may have access to content via a buying group. One or more of these sources may suffice for part, or even the majority, of their catalog.
But what about any additional manufacturers or lines they carry whose data isn't available from those sources?
What if they carry product lines, and need content, from more than one industry?
What if they have developed some of their own content based on their unique or specialized offerings?
Like their manufacturers, no two distributors are the same—so why should one standard content solution suffice for each?
As mentioned previously, and as many distributors have experienced, most of these data sources provide files in a standard, one-size-fits-all format, or dump everything into a PIM where each distributor has to pull out what they need, how they need it, and when they need it. They then have to map the information to their unique ERP (each time), requiring extensive post-manipulation of files before the data is ready for uploading to their various systems/platforms.
The more complicated the distributor's landscape, the more data management is involved.
We work with many distributors who, after launching an e-commerce site and only then "fully appreciating" the resources and expertise required for the continuous management of data—getting it from multiple sources and keeping it updated—are looking for an improved, more streamlined process for integrating data from their top manufacturers, with less resource (personnel, technology) requirements and quicker time to market (more on that ahead in Reason #8).
So, wouldn't it be ideal if you could get all the product content you need, delivered in a consistent format (or multiple formats) unique to your company and systems, all tied together by an automated process that matches your unique product IDs from your product file to the next-gen content being delivered?
This is the DDS difference, and one of the biggest advantages—a real game-changer—for distributors.
Instead of requiring you to dedicate significant hours every month, each DDS export—delivered on a scheduled (typically weekly) basis (see Reason #5 for more)—is already matched to your product file and therefore ready for fast, easy integration into your e-commerce and other applications—no post-manipulation of files necessary.
Folks. The future of e-commerce product content is here.
To reiterate a major theme so far in this Top 10 list, pinpointed in Reason 3, the "usability" factor of product content is key to a successful online offering, and something we believe should be a top priority of your content provider.
As we stated in one of our first-ever blog posts, "distributors should look to their service providers as subject matter experts and should even expect their help by way of processes that are not complicated, as well as value-added services from those providers that enable the distributor to focus on their business."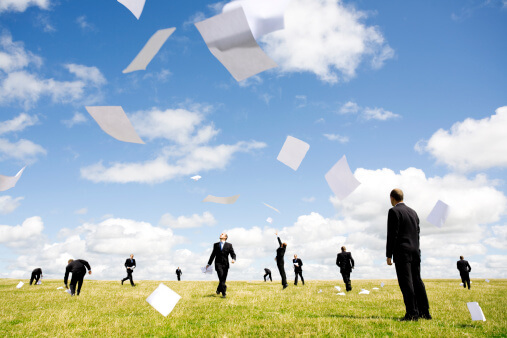 As a technology company (to be discussed further in Reason #9) we didn't just set out to build a solution for "today." As detailed throughout this series, CONTENT/io—our product Content-as-a-Service offering for distributors—is fully scalable, fully repeatable, and built for what's coming tomorrow. We already have exports for the industry's most common e-commerce platforms for even faster implementation time (and we're talking weeks here—not months or years!). And we can tailor your custom exports for anything you need, like a separate file for your mobile app, and another for your marketing catalog.
No other solution—available in the marketplace today—better meets the needs of distributors.
We're Just Getting Started
This "Top 10" list is part of our ongoing efforts to educate the industry as to the realities—and also the tremendous opportunities—involved with e-commerce product content. Stay tuned for Reason 5, where we'll focus on the frequency and automation of our content delivery process to further assist distributors in streamlining the integration of our next-gen product content.
See you then!