Siemens Partners with DDS for Product Content Syndication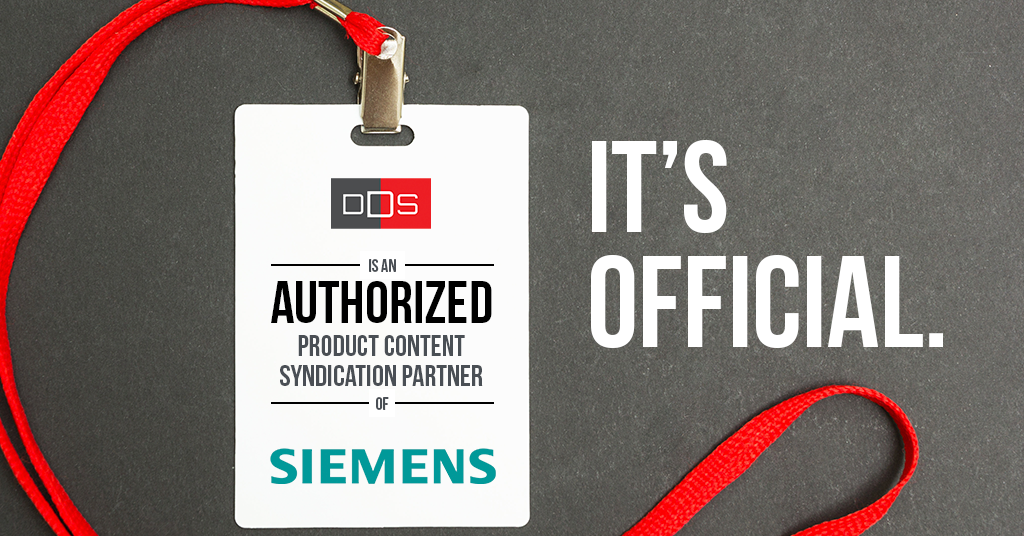 Jenny Christensen
Marketing
November 4, 2021
DDS (Distributor Data Solutions) is honored to be working with Siemens, a global powerhouse in the electrical and industrial automation industries, among many others, as a preferred product content syndication partner for their Digital Industries and Smart Infrastructure initiatives.
We're proud to be helping Siemens improve their processes around delivering their exceptional product content across their vast network of wholesale and retail channel partners. Our SYNDICATION/io solution has also helped improve the quality and speed to market of the content being delivered, while simplifying things for both Siemens' internal teams and their distribution partners.
For more information on SYNDICATION/io, our product content Syndication-as-a-Service offering for manufacturers, click here.