NAED 2019 Women in Industry Conference – Energizing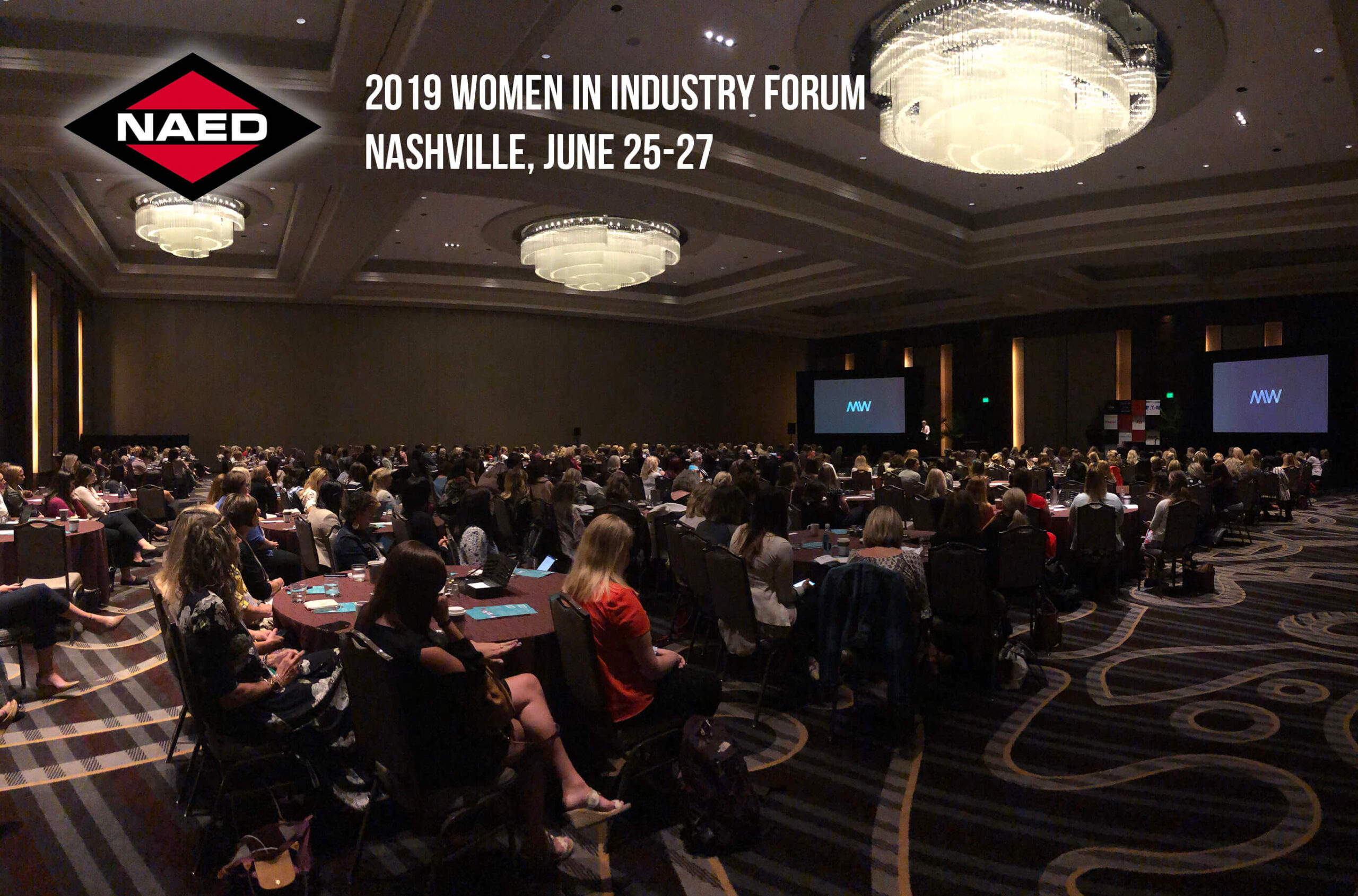 Jenny Christensen
Marketing
July 3, 2019
In the latest post from ElectricalTrends, DDS' own marketing maven Jenny Christensen shares her takeaways from last week's NAED Women in Industry Forum in Nashville.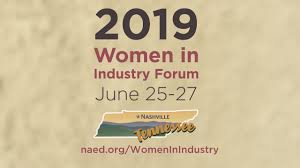 Click here to read the full post on ElectricalTrends, and thank you to David Gordon for his continued coverage of all the "latest and greatest" news in the industry!
I just returned from NAED's Women in Industry (WII) Forum, and in an effort to "give something back," thought I'd share some of my observations from an informative and enjoyable event that I am absolutely looking forward to attending again.
First things first, Nashville was a great backdrop for the conference. "Music City" lent itself well to vibrant nightlife options and a group tour of the Country Music Hall of Fame, but also made for a great soundtrack to the event, quite literally: WII Chair Amanda Witham (Crescent Electric) capitalized on the location's theme in her opening remarks and challenged us to a fun and collaborative activity to start the conference. Over the course of three days, we collectively built a playlist of more than 100 of our favorite motivational or inspirational songs, which was pretty cool.
This was the WII Forum's 12th year, and the biggest crowd yet—400 ladies strong—with perhaps many others hoping to come but unable to, as the conference sold out fairly quickly—one of those "good problems" to have, no doubt, and prompting Amanda + team to be actively searching for a location for next year's event that can potentially accommodate 500 or more!
Speaking of venues, the Omni Nashville Hotel was an attractive one, with comfortable rooms and great meeting spaces right at the foot of the room towers. (Biscuits from the hotel's 'Kitchen Notes' restaurant were a culinary highlight from this foodie's perspective! And as an amateur designer, I also loved "geeking out" at the Hatch Show Print store and working shop in the hotel's campus.)
I was among the 60+ adventurous souls to participate in the 5K run/walk on Thursday morning, which (except for the uphill climbs and humidity, both of which I am happily unfamiliar with), was a nice opportunity to get out for some fresh air and see some of the city's art, its growing skyline and restaurant + bar scene, and its plethora of storied music studios and performance venues.
We also had the privilege of coming together to support a local organization, Girls Inc. (YWCA) of Nashville + Middle Tennessee, for whom we raised more than $15,000 at last count—outstanding!
Collaboration was one of several themes I took away from the conference. Even a simple idea of having us sit at breakfast tables labeled according to roles/departments was a clever way to encourage us to meet and speak with those both inside and outside our areas of expertise. Attendance was reported to be about 50/50 returning attendees vs. first-timers, and as one of the latter, I found myself on both the giving and receiving ends of advice and best practices on a variety of topics in roundtable discussions and breakout sessions.
Along this vein, mentorship was a recurring focal point and a major key to success identified and encouraged by many. While it was in no way limited to female mentoring—several speakers and attendees shared that some of their most influential/cherished mentors have been men—there was certainly a call for us each to seek out other women in this remarkable industry, and to take advantage of the wealth of wisdom, talent, experience, passion and support that exist within this vibrant and extraordinary group.
Case in point, congratulations go out Molly Murphy (Eaton), the newest Trailblazer Award recipient, who shared several important "lessons learned" in her career, as well as her passion for this industry.
Opening keynote speaker Libby Gill reminded us that leadership isn't dependent on a title, but rather an attitude, and that each of us can and should exert ourselves as leaders by fostering a hopeful—"pragmatic but passionate"—culture, and by not only being open to change, but embracing it as an opportunity wherever possible. Everyone loved the exercise of identifying our "leadership superpower" and how we are uniquely able to lead and affect change at work and beyond.
The panel discussion featuring Lura McBride (Van Meter) and Farrah Mittel (Schaedler YESCO) was an enjoyable exchange among some truly accomplished, funny and authentic women. From sharing personal accounts of their perfectly imperfect paths to success, their experience and advice on taking risk, and some fantastic book recommends, I certainly left inspired.
Kathy Mazzarella (Graybar) gave a fiery and compelling presentation on "The Future of the Industry" that was another of my favorites. Her knowledge and passion were a perfect fit to remind us of the 'big picture' realities that are shaping humanity and commerce on a global level, and to urge us to prepare for, get excited about, and start utilizing some of the really amazing technology—which (make no mistake) is already available—so we can be ready by the time our customers "get their act together," as one of hers aptly admitted.
Our closing keynote speaker was Dr. Bertice Berry, who is quite possibly one of the funniest human beings alive. (She's also a sociologist and PhD., a best-selling author and a lecturer, but I assure you it's her humor that leaves the most lasting impression.) She has a knack for weaving the heartbreaking with the hilarious, and reminding us just how much power we have in lifting others up and improving our collective human experience. Just when you thought 400 women couldn't get ANY louder, BOOM—another jump in decibels—we were in stitches. Seriously, LOOK. HER. UP.
I'd be remiss if I didn't take a moment to thank + recognize sponsors of the event, whose support and enthusiasm for this Forum was very evident and very much appreciated. I would encourage (maybe challenge?) additional companies to join in sponsoring this event in the future, both to continue best-possible speakers and content, as well as covering costs to ensure affordability, so even more may attend!
A final thanks to NAED and the WII team for a great event. Ladies, I'll see you next time!