Legrand Partners with DDS for Product Content Syndication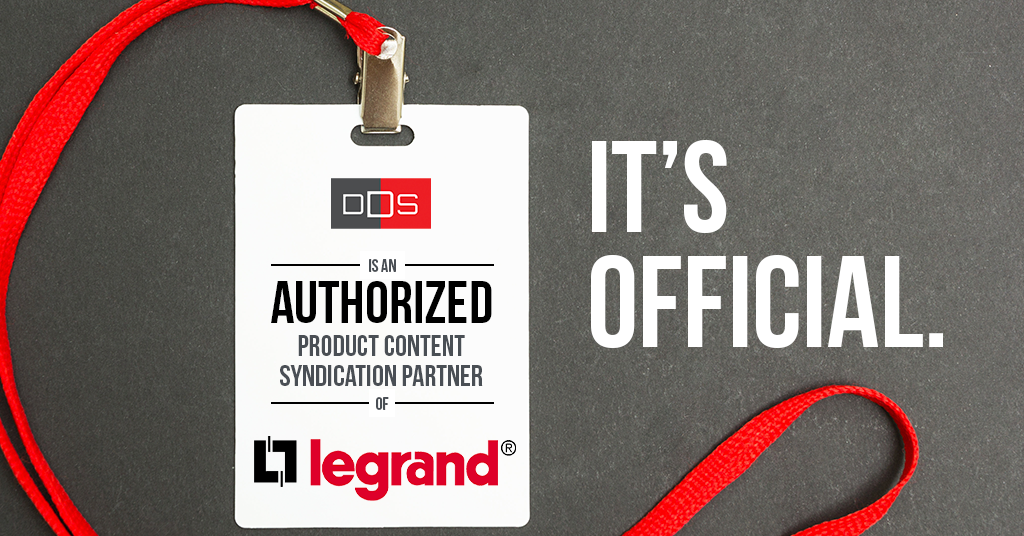 Jenny Christensen
June 16, 2020
DDS is thrilled to be working with Legrand, a global leader in electrical and digital building infrastructures, as a preferred e-commerce product content syndication partner.
We're excited to be helping Legrand deliver their rich and extensive product content to the electrical distribution channel, with improved speed-to-market and efficiency, to better serve their customers.
For more information on SYNDICATION/io, our product content Syndication-as-a-Service offering for manufacturers, click here.