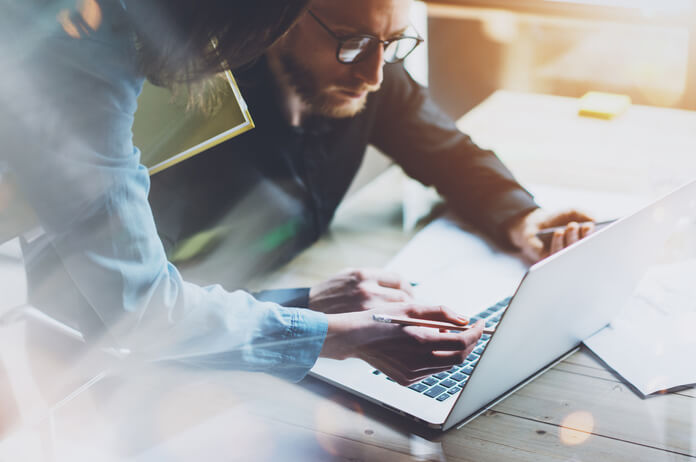 How does your content look on your channel partner websites?
Not sure? You're not alone. Virtually every manufacturer struggles to assess how (or indeed, whether) their products are ultimately displayed—let alone how well they're performing—across multiple partner websites. The good news is, you don't have to struggle anymore.
An add-on to our SYNDICATION/io service for manufacturers, DDS' product Content Validation service offers the industry's first and only solution for suppliers looking to confirm how their product information actually appears on multiple partner sites—including both distributors and retailers—via concise, yet detailed reporting.
Learn how DDS can help you take the guesswork (and legwork) out of your digital shelf analysis.
Let's Talk!
On average, 74% of manufacturers' CORE PRODUCTS are MISSING from their top distribution partners' websites
Of the product SKUs that are live on partner sites, an average of 29% are MISSING at least some 'BASIC' CONTENT
Manufacturers can spend hundreds or even thousands of hours (each month!) trying to MANUALLY AUDIT their product data on key partner sites
How much LOST REVENUE do you (AND your partners) risk as a result of poor or incomplete content?
Know Exactly How Your Content Looks on Your Channel Partners' Websites
Manufacturers, you finally have a tech-savvy partner who can help you confirm whether your product content is being displayed as you intended.
Are your most important products being displayed, and are they represented as you would expect?
Are critical pieces of content, which you have spent significant resources to produce, being shown to the end user?
Does your content maintain the essential features and messaging that help differentiate your products from those of your competitors?
Stand out from the competition. Confirm that your content retains your market-differentiated messaging, and is not being "commoditized" or otherwise altered en route to your partners' sites.
Get regular check-ups. Keep current on the "health" of your data on partner sites via detailed digital shelf analytics—which you can share internally with data teams, executives, and others who need to know.
Mind the gap. An industry-exclusive offering, DDS' Content Validation service actually helps you identify gaps between the info you're providing your partners, and what is ultimately being displayed.
Close the loop. Offer specific, actionable recommendations to each partner as to the status of your content on their site, and how to make improvements according to your requirements.
Next-Gen Digital Shelf Analytics
DDS takes an in-depth look at your product content on select distributor and retailer websites and provides detailed analytics on key information, down to the individual SKU level, across each site.

From verifying product names and catalog numbers to the number of product images and unique specifications listed for each product, this data becomes the foundation to help you conduct a comprehensive content audit on a site-by-site basis.

Beyond providing you with a foundational digital shelf analysis, DDS offers an industry-exclusive capability by further analyzing this data with respect to the content you're actively providing to your partners, giving you more precise insight as to what information each site might be displaying inconsistently or missing altogether.

DDS' Content Validation service is truly a one-stop-shop for manufacturers looking to understand and manage their digital shelf presence across multiple websites via a single, comprehensive service, and through concise dashboards and reports.
An Unparalleled Offering
Because we understand—and listen to—the evolving demands and challenges facing manufacturers around the world, we are constantly adding value through expanded product content syndication services to deliver unrivaled business results and customer satisfaction.
Improve Speed to Market
Faster time to market for adding to or improving product content on partner sites
Multi-Site Validation
Single-source content auditing across both wholesale and retail sites/channels
Better Content = Better Sales
Drive sales by ensuring consistent content—for the best possible end-user experience—on your key partners' sites
Want to know (exactly) how your content looks on partner sites? We can help with that.
Schedule a complimentary consultation to see how this industry-exclusive digital shelf analytics solution can help you verify—and then improve—how your content appears on your partners' websites.